InstrumentiX's unique modular solutions provide an independent holistic, real-time view of the end-to-end performance of some of the world's most complex trading environments. Our clients gain critical insight into the behaviour and performance of their systems and the market data they consume, helping them to continuously drive business and operational improvement and comply with regulatory requirements. We help our clients achieve competitive edge.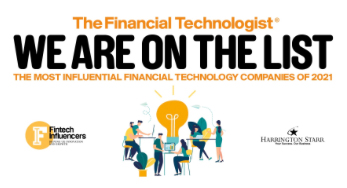 InstrumentiX has been named one of the most influential financial technology companies for the second year in a row, following nominations by a panel of expert judges from some of the most respected companies in the financial services industry including EY, Lloyds Banking Group and Baringa Partners.

The judges identified around 190 companies from across the globe who they believe are shaping and influencing the global FinTech scene. InstrumentiX is the only trading performance monitoring and analytics company to be included in the list, which was compiled for The Financial Technologist Magazine.


Read the interview with our Commercial Director, Clive Posselt
(featured on page 65 of the publication).
This article was first published in The Financial Technologist - to read the full magazine
click here
29 March 2021