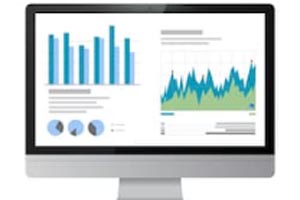 The xMetrics® GUI enables clients to monitor performance in real time and investigate issues using an intuitive workflow specifically designed for drill down from high level summary data to individual transactions. This allows the user to easily identify the business objects that have been affected by performance issues.

In addition to illustrating performance in real time, the dashboards are overlaid with other key alerts and events such as outliers, bandwidth and microburst. In the case of the outliers series the user has full control over the metadata exposed in the tooltip.

xMetrics® Genesis

xMetrics® Genesis is an extremely flexible visualisation framework popular with users who want complete control over the layout of their dashboards. xMetrics® Genesis is primarily intended to present timeseries data, but also includes alert viewing and transaction search capabilities, allowing users to quickly find quotes or orders based on any search criteria.