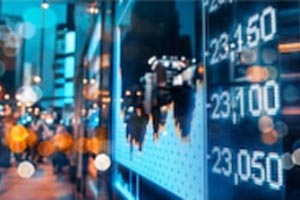 In order to continue to attract liquidity, new and existing trading venues must be obsessive and transparent about latency and performance measurement across key tiers of their infrastructure and deliver high performance, high quality price feeds, with the ability to identify and deal with any issues quickly and effectively. This is coupled with ever increasing regulatory oversight such as the MiFID II requirement for venues to publish data on the quality of execution of transactions, real time monitoring and alerting, capacity and conformance testing.

It is not enough just to measure the latency from the client gateway; participants crave information regarding the performance of all tiers. In addition, support teams require complete visibility in order to be able to deal with member issues quickly and effectively.


xMetrics
®
provides liquidity venues with real-time monitoring of matching engines and price publishers including in-process instrumentation (IPI) allowing for the provision of secure, logically separated views for each participant and allowing for performance transparency. The ability to identify problems in advance of them being seen by participants and quickly identify which have been affected, allowing for rapid problem resolution and independent verification of performance and conformance to SLAs.